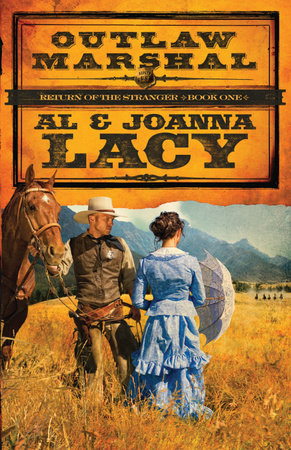 Read an Excerpt
Outlaw Marshal
Al and JoAnna Lacy
About the Book

John "The Stranger" Brockman is back by popular demand!

For Chief U.S. Marshal John Brockman, becoming a friend to former outlaw Whip Langford is easy. Saving his life is more complicated.

With John Brockman strongly encouraging him to accept salvation, former outlaw Whipley Langford determines to go straight. He won't turn his life over to Christ, but he won't go back to a life of robbing banks and trains either.

It's not long before Whip is tracking old acquaintances, acting as a lawman without actually being one. Whip intercepts a train robbery and catches two of the thieves, but the two who escape frame him for murder.

John must ride hard and fast to save his friend from the noose, because it's not only John Brockman who has grown fond of Whip. Beautiful widow Annabeth Cooper's heart is also at stake.
Read more
Close