Sample Campaign Content
The year is almost over but there are still so many cookbooks and cocktail books to add to your shelf! Here's a round up of the ones we're most looking forward to devouring.
Noor Murad and Yotam Ottolenghi
From the New York Times bestselling author and his superteam of chefs, this is Ottolenghi, unplugged: 85+ irresistible recipes for relaxed, flexible home cooking that will bring the love to every shelf in your pantry, fridge, and freezer.
Led by Yotam Ottolenghi and Noor Murad, the revered team of chefs at the Ottolenghi Test Kitchen gives everyday home cooks the accessible yet innovative Middle Eastern-inspired recipes they need to put dinner on the table with less stress and less fuss in a convenient, flexibound package. With fit-for-real-life chapters like "The Freezer Is Your Friend," "That One Shelf in the Back of Your Pantry," and "Who Does the Dishes?" (a.k.a. One-Pot Meals), Shelf Love teaches readers how to flex with fewer ingredients, get creative with their pantry staples, and add playful twists to familiar classics.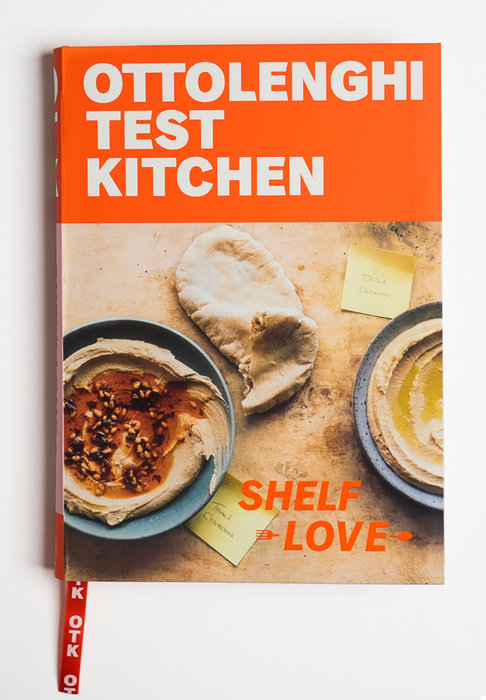 Hannah Che
From the New York Recipes and Modern Stories from a Thousand-Year-Old Tradition: A Cookbook
When Hannah Che decided to become a vegan, she worried that it would separate her from the traditions and food that her Chinese family celebrated. But that was before she learned about zhai cai, the plant-based Chinese cuisine that emphasizes umami-rich ingredients and can be traced back over centuries to Buddhist temple kitchens.
In The Vegan Chinese Kitchen, through gorgeous photography, stories, and recipes, Hannah Che shows us the magic of this highly developed and creative tradition in which nearly every dish in the Chinese repertoire can be replicated in a meatless way, such as Blistered Dry-Fried String Beans or Sweet and Sour Tofu. You'll also find recipes that are naturally plant-based and as irresistible as they are nourishing, such as flaky scallion pancakes, corn stir-fried with peppers and pine nuts, or pea shoots braised in a velvety mushroom broth made with sesame-oil roux.
Ixta Belfrage
100 recipes for everyday eating with built-in wow factor, from the Ottolenghi protégé and co-author of Ottolenghi Flavor shaking up the food world.

MEZCLA means mix, blend, or fusion in Spanish, and in her first solo cookbook, Ixta Belfrage—loved for her inventive ingredient combinations—shares her favorite mezcla of flavors. Helpfully divided into quick recipes (for when you need something great on the table, fast) and longer recipes (for when you have time to slow down and savor the process), here are one hundred bold, impactful recipes inspired by Italy, Brazil, Mexico, and beyond.

There are quick, flavorful recipes such as Giant Cheese on Toast with Honey and Urfa Butter, Piri Piri Tofu with Crispy Orzo, and Chicken with Pineapple and 'Nduja, as well as dishes to spend more time over: Chiles Rellenos with Salsa Roja Risotto, Sticky Coconut Rice Cake with Turmeric Tomatoes and Shrimp Lasagna with Habanero Oil.

Creative, colorful, and always delicious, this is food for every day and every occasion.
INGREDIENTS
1½ cups (185g) all-purpose flour
½ teaspoon baking powder
½ teaspoon baking soda
½ teaspoon kosher salt
1⁄3 cup (80ml) extra-virgin olive oil
3 tablespoons (45g) unsalted butter, room temperature
¾ cup (150g) packed light or dark brown sugar
¼ cup (50g) granulated sugar
1 large egg, room temperature
1 teaspoon vanilla extract
6 ounces semisweet or bittersweet chocolate (chips or ½-inch chunks)
Flaky sea salt (optional)
STEPS
1. Preheat the oven to 350°F and place a rack in the center of the oven. Line 2 baking pans with parchment paper and set aside.
2. In a large bowl, whisk the flour, baking powder, baking soda, and kosher salt together. Set aside.
3. Combine the olive oil, butter, brown sugar, and granulated sugar in the bowl of a stand mixer fitted with the paddle attachment. Mix on medium speed until combined, about 3 minutes. Once homogeneous, reduce the speed to low and add the egg and vanilla. Mix until combined.
4. Add the dry ingredients to the mixer and mix on low speed until just combined. Add the chocolate chips and mix for a couple of seconds. Remove the bowl and finish combining with a wooden spoon or a sturdy spatula.
5. Form 18 balls of dough, about 40 grams— a heaping 2 tablespoons—each. Place 9 balls of dough on each sheet. Bake until browned and set around the edges, 12 to 15 minutes. Remove from the oven and let cool slightly on a cooling rack before serving. Sprinkle with flaky sea salt, if desired.
Storage These are best within the first 2 days, though they can be stored in an airtight container for up to 1 week, or the dough may be frozen in balls in a sealed freezer bag for up to 2 months. They can be baked frozen.