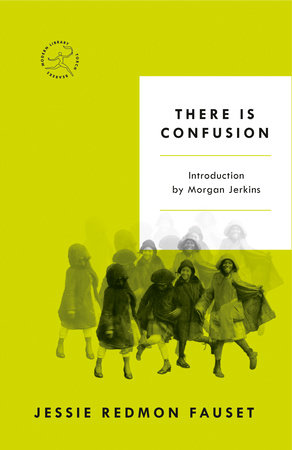 Read an Excerpt
There Is Confusion
Jessie Redmon Fauset; Introduction by Morgan Jerkins
About the Book
A rediscovered classic about how racism and sexism tests the spirit, ambition, and character of three children growing up in Hell's Kitchen and Harlem, from the literary editor of The Crisis, the official magazine of the NAACP

With an introduction by New York Times bestselling author Morgan Jerkins

Set in early-twentieth-century New York City, There Is Confusion tells the story of three Black children: Joanna Marshall, a talented dancer willing to sacrifice everything for success; Maggie Ellersley, an extraordinarily beautiful girl determined to leave her working-class background behind; and Peter Bye, a clever would-be surgeon who is driven by his love for Joanna. 

As children, Maggie, Joanna, and Peter support one another's dreams, but as young adults,romance threatens to upset the balance of their friendship. One afternoon, Joanna makes two irrevocable decisions—and sets off a chain of events that wreaks havoc with all of their lives. 

First published to immense critical acclaim in 1924, written with an Austen-like eye for social dynamics, There Is Confusion is an unjustly forgotten classic that celebrates Black ambition, love, and the struggle for equality. 

The Modern Library Torchbearers series features women who wrote on their own terms, with boldness, creativity, and a spirit of resistance.
Read more
Close