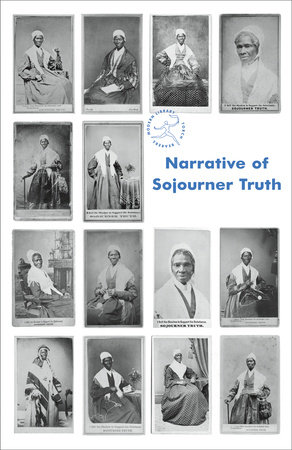 Narrative of Sojourner Truth
Sojourner Truth
About the Book
The autobiography of a Black woman who defied nineteenth-century conventions to become a preacher, popular speaker, abolitionist, and women's rights activist. 

Sojourner Truth was an incredible, remarkable, epoch-defying woman who escaped from slavery and successfully sued for her son's freedom, in addition to her career as a wildly successful orator and activist—a woman alive to the hypocrisies of her age, and unafraid to talk about them.

Her autobiography, which she dictated, is an outstanding historical document. Truth's tale sheds a light on realities of slavery that are still rarely discussed: that she was a slave in upstate New York, not on a Southern plantation; that Dutch was her first language; that the circumstances of her slavery isolated her from a broader Black community; that her experience of religion was a racially integrated one, and became the means of her independence. Ultimately, The Narrative of Sojourner Truth is the story of a great American that reveals aspects of slavery and free Black life that are too often overlooked.
Read more
Close