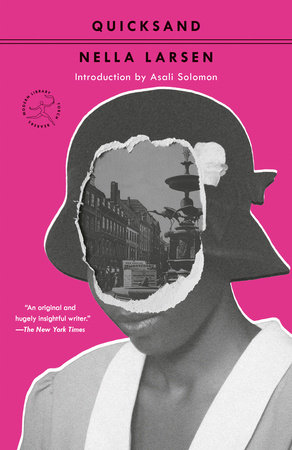 About the Book
A classic novel by the author of Passing—part of the Modern Library Torchbearers series, featuring women who wrote on their own terms, with boldness, creativity, and a spirit of resistance.
 
Born to a white Danish mother and a Black father, and raised largely by her white step-family, Helga Crane has long struggled to find a sense of belonging in the racially segregated American society of the early twentieth century. Quicksand follows her journey teaching at an all-Black school in the South, to her subsequent move to Harlem, and eventually, to Copenhagen, as she attempts to carve out a sense of self that is free from the constraints of category—of being reduced to labels like mother versus wife, White versus Black, American versus Danish. Ultimately, these categories are slippery and unstable, but they are also constantly reinforced upon her, and Helen finds that her own perception of self is constantly negated by the rigidity of how others perceive her.
 
With intriguing autobiographical parallels to Larsen's own life, Quicksand offers an engrossing page-turner about a women's quest to find herself—and investigates whether genuine self-discovery is possible in the first place.
Read more
Close