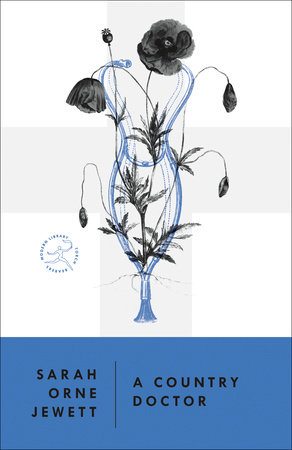 Read an Excerpt
A Country Doctor
Sarah Orne Jewett
About the Book
A forgotten nineteenth-century classic novel about a young woman torn between her passion for medicine and what society expects of her.

"Perfection . . . beautiful and delicate work."—Willa Cather 

Bright, vivacious, and "wild as a hawk," Nan Prince is an orphan adopted by the local general practitioner, Dr. Leslie. A loving but unconventional father, Dr. Leslie encourages Nan's curiosity and her talent for medicine, despite the opposition and skepticism of their small Maine town. 

But when Nan enrolls in medical school in Dunport, she is faced with a dilemma: her new "smart society" friends are all scandalized by the thought of a young, attractive woman as a country doctor—including a handsome lawyer who believes Nan would make the perfect wife. A young woman full of love and ambition, Nan faces a crossroads: Will she pursue medicine, her first love, or abandon it for marriage? 

A neglected classic that interweaves a young woman's growing sense of purpose with the untrammeled beauty of Jewett's beloved rural Maine, A Country Doctor is a rich and rewarding read for fans of Delia Owens, Helen Macdonald, and Elizabeth Strout. 

The Modern Library Torchbearers series features women who wrote on their own terms, with boldness, creativity, and a spirit of resistance.
Read more
Close